Helping

companies and their staff to develop
SGPA is a family-run investment company founded by Jean-Paul Guisset.
Drawing on real experience of entrepreneurship and creating businesses, our team helps companies with their development and business creation plans.
Attention to clients, taking care in serving them, valuing staff, respecting individuals and innovation are decisive factors in companies' growth.
Helping companies to exist, to be innovative and effective, to develop, to grow their teams, to create jobs. Making companies independent and helping them stand the test of time.
Projects can take time to blossom. Our "in it for the long haul" approach makes it possible to implement growth processes that over the long term can add a significant dimension to the company.

We have investments of between €200 thousand and €2.5 million in early-stage businesses and start-ups. We support the company through its successive financing requirements.
We also acquire majority stakes in SMEs or medium-sized businesses with investments of €5 million to €30 million.
We work closely with the companies we invest in, while also allowing them to maintain their initiative and remain independent.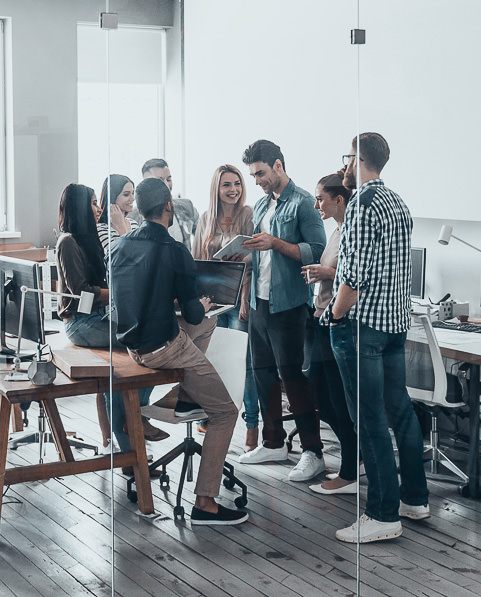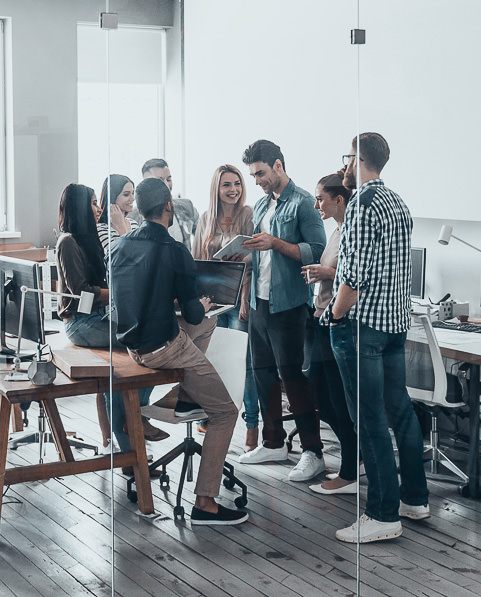 We share a taste for creating and developing businesses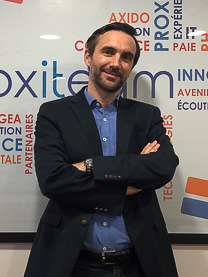 Arnauld Mesqui
Directeur Général & Associé
Groupe Proxiteam
x
Arnauld Mesqui began his career at Roland Berger as a consultant, before moving to Empruntis as right-hand man to the CEO, in charge of Development. He joined SGPA in 2007 as Development & Investment Director, playing a key role in the Group's development. Arnauld has been Chief Executive Officer and Partner of Groupe Proxiteam since 2016.
Arnauld is a graduate of the Ecole Polytechnique and the HEC Entrepreneurs program.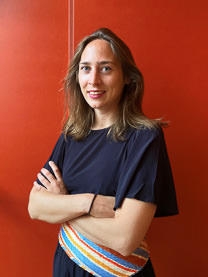 Claire Onillon
Directrice Générale & Associée
Groupe Strada Éducation
x
Après des expériences au sein de cabinets d'avocats, Claire a participé à la création d'Objectif Barreau et au développement du Cours d'Assas. Elle est directrice générale du groupe Strada Education.
Claire is a graduate of ESSEC and a Master in Business Law from the University of Paris 1.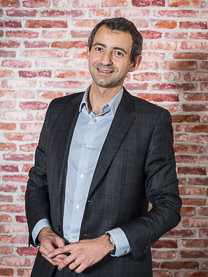 Alexandre Rayne
Managing Partner
x
Alexandre has nine years' experience in strategy consulting and senior management at A.T. Kearney, where he worked on private equity, growth strategy and operating performance optimization projects in France and across Europe. He joined SGPA in 2017 as Managing Partner.
Alexandre is a graduate of HEC Paris.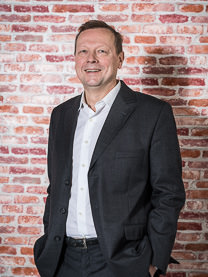 Philippe Guisset
Managing Partner
x
After four years as a sales engineer at Bull, Philippe joined "JPG" in 1994. For almost six years, as Operations Director he helped the
business to grow into Europe's leading mail order office supplies and furniture company. In 2000, he was involved in the creation and development of Companeo. In 2002, Philippe became CEO of CUC, now Exertis Connect, and in the space of 10 years achieved a four-fold increase in the company's revenues and EBITDA. In 2013, Philippe became CEO of One Direct, which under his leadership became the leading online retailer of telecoms solutions for businesses.
Philippe joined SGPA as Managing Partner in 2020.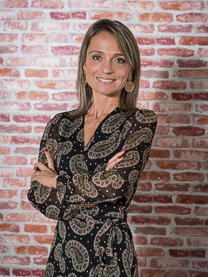 Sandrine Lacassin
Office Manager
x
Sandrine Lacassin is Office Manager at SGPA.
Sandrine previously worked at M6 and then at the GDF Suez Group. She joined SGPA as Office Manager in 2013.
Sandrine holds a BTS Management Assistant certificate.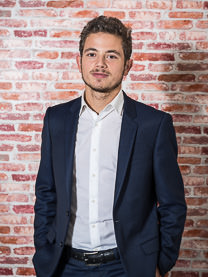 Martin Latournerie
Investment Manager
x
After experiences within Natixis in LBO then Calcium Capital in Private Equity, Martin joined the LBO team at Crédit Agricole in 2017. He then joined SGPA in 2018 as Investment Manager.
Martin is a graduate of the Université Paris-Dauphine.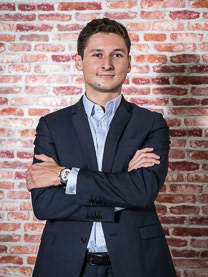 Justin Bothner
Investment and Portfolio Manager
x
Après des expériences en tant qu'Analyste Financier pour le Groupe Casino et Analyste Stratégie chez Dassault Systèmes, Justin a rejoint SGPA en 2020 en tant que Chargé d'Investissements et de Portefeuille.
Justin is a graduate of EDHEC and Sciences Po Paris.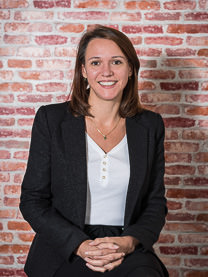 Muriel Feraudet
Operations Manager
Executive Management
x
After two years' experience at consulting firm Labeyrie & Associés, Muriel joined SGPA in March 2008 as Management Assistant.
Muriel has been Executive Management operations manager since 2017.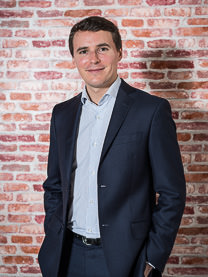 Alexandre Bouchot
Financial Management
x
Following internships with private banks, Alexandre worked in private wealth management in Paris and Luxembourg, including at Rothschild & Cie.
Alexandre joined SGPA in June 2018 as Asset Manager.
Alexandre is a graduate of the European Business School and holds a specialist Master's degree in Financial management and engineering (INSEEC).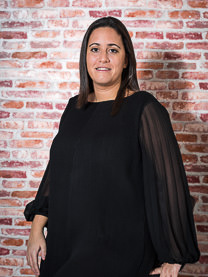 Maud Elbase
Accounts Management
x
After gaining experience as an Accounts Assistant in various roles, Maud joined SGPA in April 2018.
Maud is a valuable addition to the Management / Accounting department.
Maud holds a DCSG advanced diploma in accounting and management.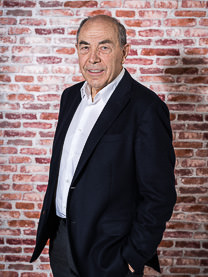 Jean-Paul Guisset
Founder
x
Jean-Paul Guisset founded "JPG" in 1977. He developed the business over 20 years, turning it into Europe's leading mail order office furniture and supplies company. He sold JPG to a US group that wanted to create the world market leader in mail order office products.
In 2000, he created "SGPA". Assisted by a team, he provides experience and support with creating innovative businesses and developing SMEs and medium-sized businesses.